K2000 Super Specials!
Get 2 K2000 CD-ROMs for $129
Ultimate CD and Mega-Synth in K2000-native format
Bonus: Get the 4 program banks for an additional $20!
$149 Total for 2 CD-ROMs and 4 program disks!
Shipping: $10 U.S. mail and $15 Air Mail.
Orders are usually shipped promptly. Usually the next day.

Get the K2000 ProPack!

Get ALL 4 CD-ROMs -
2 in K2000-native format, 2 in AKAI -
Over 4,000 sounds & 33 drum kits!
All for our Special Price: $179!




| | | | | | |
| --- | --- | --- | --- | --- | --- |
| | | | | | |
| | Ultimate CD | Mega-Synth | SynthSonic 1 | SynthSonic 2 | TOTAL |
| # of Sounds | 2600 | 750 | 500 | 300 | 4150 |
| # of Megs | 300 | 300 | 300 | 500 | 1400 |
| | | | | | |
| --- | --- | --- | --- | --- | --- |
| | | | | | |
| | Ultimate CD | Mega-Synth | SynthSonic 1 | SynthSonic 2 | TOTAL |
| Synths & Leads | 1402 | 500 | 84 | 42 | 2028 |
| Basses | 344 | 140 | 207 | 75 | 766 |
| Pads | 133 | 42 | 88 | 35 | 298 |
| Film, SFX & Ambient | 58 | 9 | 66 | 21 | 154 |
| Leads | 0 | 0 | 0 | 21 | 21 |
| Drum Kits | 10 | 5 | 17 | 6 | 38 |
| Individual Drums | 33 | 0 | 0 | 34 | 67 |
| EPs & Keys | 59 | 12 | 8 | 26 | 105 |
| Organs | 40 | 0 | 0 | 0 | 40 |
| Pianos | 124 | 3 | 3 | 0 | 130 |
| Strings | 49 | 3 | 2 | 2 | 56 |
| Flutes | 20 | 1 | 0 | 0 | 21 |
| Brass & Horns | 38 | 1 | 0 | 0 | 39 |
| Guitars | 27 | 5 | 0 | 6 | 38 |
| Voxes & Chiffs | 247 | 4 | 3 | 19 | 173 |
| Marims & Perc | 78 | 0 | 4 | 0 | 82 |
| | | | | Total | 4156 |


Get our best CD-ROM offer - save a lot of money -
and get an incredible synth library - with TONS of drum kits,
synth hits, leads, pads, basses, acoustics, film & ambient
sounds,for r&b, dance, techno, film, new age, and more -
an incredible selection of sounds for all styles of music.

Get our 2 great CD-ROMs for the K2000 & compatibles...
and our 2 great CD-ROMs for AKAI, which work
perfectly with the K2000, K2500, K2600 and other K2 models!
Get all 4 CD-ROMs just $179!
And the four program disks for just $20,
for a total of $199, for 4 CD-ROMs and 4 banks.

That includes the following titles:
The Ultimate CD
Mega-Synth
SynthSonic 1
SynthSonic 2
The Ultimate CD has over 2600 fully mapped patches, with
samples from our best sounds from classic synths including the
01/W, D-70, D-50, M1, JD-800, Wavestation, SY85, JV-80 and many more.
Mega-Synth has a ton of incredible analog synths, hits, leads, pads and
a whole lot more. SynthSonic 1 features over 550 patches and 17
drum kits sampled from our top rated sounds for the Trinity, JV-1080, and Z-1.
SynthSonic 2 has over 300 instruments and 500 megs and 6 drum kits of
our best sampled sounds from the world-famous Triton.
With all four you will have a huge, incredible arsenal of sounds...
we have TONS of basses, leads, pads, and sounds of every type on there.

See below for more information,
click on any of the CD-ROMs below
to get a complete patch list, brief user
reviews and complete information on the CD.



Ultimate CD
Mega-Synth
SynthSonic
SynthSonic 2

(K2000)
(K2000)
(AKAI)
(NEW! Now here!!)
---
K2000 & K2500 Mega-Synth CD-ROM


The Pro-Rec Mega-Synth CD-ROM for K2000 & K2500:




Pro-Rec MEGA-SYNTH features incredible analog, dance,
synth, R&B and ambient sounds... lots of super basses,
dynamic hits, rich, lush pads, beautiful acoustics and
incredible ambient 3-D & film sounds.
Over 500 synths, 140 basses, 5 full drum kits, and
many rich, ambient 3-D textures, chiffs & vox sounds,
EPs & keys, pianos, acoustic strings, guitars, horns and more!

Over 750 super instruments in all!

The sounds are completely and fully programmed for the
K2000... these include samples fully mapped and programmed
with K2000 performance features, including sample,
keymap, program & filter. The K2000 format is our most
popular format, so we take it very seriously! ...And having
both Ultimate CD and Mega-Synth offer you over 3,350 patches
in all, more than any 2 CD-ROMs for the K2000 in existence!
...And with high quality sounds top rated in Keyboard.

Mega-Synth is totally different from the Ultimate CD...
Both work very well together!
...Our most popular combination!


---

Some Quick Recent Reviews from
Customers Who Bought our CD-ROMs:

---

Hello. I previously had your Ultimate and Mega-Synth CDs for
the K2000 and they were exceptional. I look forward to receiving
the Ultimate CD, and Synthsonic 1&2.
I recommend your products to everyone.

Best wishes, PH - Customer


---

I have several of the Pro-Rec
CD-ROMs........which are great.

David


---

I own a couple of your CD-ROMs for the K2500, good stuff!

Tom


---
Both SynthSonic 2 and Ultimate CD are excellent and cover a lot of ground!
I'm really excited to start working with them. I'm also very impressed
with the speed at which my order was processed and shipped.
In general, both CD's surpassed my expectations!!!
I'm looking forward to seeing what you will be releasing in the future.

Thanks, Randy


---
If you've had a great experience with
Pro-Rec or Pro-Rec products, let us know!
Email us at sounds@pro-rec.com.
---
Ultimate CD (K2000): $99
Mega-Synth (K2000): $99

SynthSonic 1: $149
(AKAI)

SynthSonic 2: $149
(AKAI)
New! Now here!!
Get the K2000 Ultimate CD & Mega-Synth for just $149!
Get any AKAI SynthSonic & the K2000 Ultimate CD or Mega-Synth for just $199!
Get the K2000 Ultimate CD & Mega-Synth and either AKAI SynthSonic for just $269!
Get the K2000 Ultimate CD & Mega-Synth for just $149!
Get both AKAI SynthSonics for $249
Get the K2000 Ultimate CD and Mega-Synth and both AKAI SynthSonics for $325!
---
KEYBOARD MAGAZINE GIVES OUR
MEGA-SYNTH CD CD-ROM TOP COMMENTS:
"Offers some great samples"... "fat and punchy."
"Predominantly filled with analog-type synth samples...
The selection of samples covers a fairly broad palette of
leads, pads and basses, certainly enough to make the
disc a serviceable addition to your collection."

"The drum kits have a distinctly dance orientation,
and taken as a whole with the synth samples, the combination
could be a good one for someone doing dance mixes."
"Most of the pads and synth strings sound very good, even
when used for dense voicings. Some of the brighter
patches could easily cut through an orchestra of chain saws."

"Mega-Synth offers a wide variety of analog-style
sounds, ranging from serviceable to great!"

---


BASSES 1



OBx Bass 1
JPC Bass
J Syn Bass
Big Moog Bass
Moog Saw Bass
Arp Bass 1
Moog Syn Bass
Moog Pluck Bass
Moog Dyn Bass
303 SynBass
S Syn Bass
Sys 7 Bass
Slap Syn Bass
S Mute Bass
J Syn Bass 1
101 Syn Bass
Moog Pan Bass
Moog Punch Bs
Big C Bass
101 Acid Bass
E Syn Bass
Moog Hard Bs
C Dyn Bass
OB S Bass
Moog Light Bs
Dance 7 Bass
A Low Bass
C Pulse Bass
Arp V Bass
Kilo Bass
Hard Syn Bass
Hard Moog Bs
S Mute LowBass
M Dyn Bass
Moog Low Bass
OB Jump Bass
OB Pan Bass
M Pan Bass
303 P Bass
T Punch Bass
P Kilo Bass
Snap Pulse Bs
M Mix Bass
W Syn Bass
M Plinck Bs
Dbl JP Bass
OB PunchBass
Swell SynBass
A Pulse Bass
E Mixx Bass



BASSES 2



Mega Bass
Big Mute Bass
J Saw Lead
Double 303 Bass
Ana Res Bass
Reson Leads
Bang OB Bass
P Mix Bass
C Reso Bass
Dyna Bass
Plug M Bass
Mute 3 Bass
M Sys Bass
OB Res Bass
OB Bright Bass
MG Bright Bass
Big Syn Bass
M Punch Bass
J Pulse Bass
Fat Rez Bass
Sharp Mute Bs
L Syn Bass
Layer Leads
Block J Bass
Mute Bass
Pulse Bass Low
Bigger Bass
Elec Bass 1
Double Fat Bass
G Mix Bass
S Mix Bass
Moog Pluck Bs
M Syn Bass
Mute Plug Bass
F Low Bass
M Low Bass
P Switch Bass
Pulse Bass Light
Saw Rez Bass 1
Saw Rez Bass 2
Saw Rez Bass 3
Saw Rez Bass 4
M Rez Bass
Raspy Rez Bass
Reso 7 Bass
M PUlse Bass
JM Syn Bass
PanaPulse Bass
Big M Bass
J Saw Bass



BASSES 3



SP Pulse Bass
EM Low Bass
Clav PulseBs
D Pan Bass
MG Res Bass
Hard Rub Bass
Plugg Bass
Syn X Bass
Pick J Bass
Acstc J Bass
Guitar Syn Bass
Pulse Bass 2
Square Rez Bass
Digi PulseBass
Mix F Bass
Pecon Pulse
Digi Metal Bs
JD Syn Bass
Elec Vox Bass
L Low Bass
Wave Syn Bass
Mute Bass 1
Mute Bass 2
Elec J Bass
Wire Plug Bass
Wire Syn Bass
Slap J Bass
L Low Bass
Q Snap Bass
Moog Buzz Bs
Punch C Bass
Bell Metal Bs
M Stab Bass
OB Rez Bass
A Kilo Bass
Metal Switch Bs



DRUMS 1



808 Dance
909 Dance
Q Snap
Q Blip



DRUMS 2



90's House Kit 1
Super Rap Kit 1
Electronic Dance 1



SYNTHS 1



Axis Saws
Dopple OBx
JX Saws
Stabber OBx
Moog P Pads
Dopple Pluck
SH Saws
JU Sub Padd
OB String Hits
Padd Keys
Axis Sweeps
Resonant Saws
Cutting Moogs
Axis Saws (Wheel)
Sweeps Reso
Wires Crossfade
String Waves
Moogs (Wheel)
Slow Sweeps
Axis Long
Axis Reso
Brush Plucks
Pluck Pads
Jupiter Saws
Moog Lead
Subb Plucks
Resonant Pads
Gritty Lead
Metallic Poly
String Pads
Fast Poly
Long Sweeps
Stabber Wires
Indian Saws
Wire Stabbers
Synth Voxes
Brillo Polys
PanaHydrattics
Rough Leads
Axis Poly Pads
Wires Guitar
Power Low Bass
Moog Layers
Super Moog
Cracking Poly
Hydro RezBass
Axis Sweeps(Wheel)
Briliant Dopple
Resonant OBx Pad
Pluck Strings
Resonant Stabs
Rezzes
Porto Rezzo
Slow ResoPads
Dance Split
Resonant Strings
Layer Plucks
Voxx Plucks
Pluck Layer
Saws Sweeps
Padd Sweeps
Whispers
Big Layers
Poly Attack
Reverse Light
Pulsing Bass
Space Saws
Metal Moogs
OB Hydro Moog
Rich Padds
Indian Moogs
Axis ResoWaves
Reverse Pads
Filter Rezz
Simple Plucks
Hydrasis
Attack Bass
Slow Poly Pads
Poly Sequences
Reverse Dreams
Asian Stabbers
Wire Softsweeps
Fast Reverses
Keyy Sweeps
PanaToincs
Metal Moogs
Moog Sweeps
Axis Lead Badd
Stabbers (Wheel)
Soft Wires
Hydra Metal
Pluck Waves
Resonant Keys
Space Moogs
SuperSlow Pads
Indian Polys
Space Pads
Whisper Strings
Soft Polys
MalleoPlexes



SYNTHS 2



MG Sawws
Synthy Voces
JP Sweeps
Reson Saws
Dyna JP Keys
Ana Bells
JP Padds
Bottle Ps
Thong Padd
Jptr String Hits
JP Toincs
JP Moogs
Bigg Layers
Resonant Strings
JP Keys (Wheel)
Saw Resons
Jupiter Dreams
Pluck Pads
Sawws Reso
Dyna Plucks
Axis Sawws (Wheel)
Reson Thongs
Saws Crossfade
Brillo Saws
Voces Mixx
Bottles (Wheel)
P Waves
Mettalic Saws
Slow Vocals
Indian Saws
Resonant Sweeps
Sweeps Mixx
Porto Rezzo
Slow VocePads
Jupiter Saws
Resonant Rs
Rich VocesPads
Sawws (Wheel)
Power LowBass
Resonant Sweeps
Voces Long
MG ResoWaves
Dance Split
Reverse Saws
Hydra JPs
Dyna Layers
Hydro Moog
Pluck Pads
Bottle Pads
Resonant Sawws
Butting Keys
Long Sweeps
JP Layers
Voces (Wheel)
Resonant Padds
MG Lead
Reson Mutes
Resonant Mixx
Bell Wires
Rough Leads
Thong Plucks
Saww Layers
Slow Bottles
Fast JPs
Bottle Plucks
Slow JP Pads
Layer Plucks
JPs (Wheel)
Sweeps Pads
Metallic Voces
Long Thongs
Layer Voxxes
Resonant Voces
Bottle Layers
Voxx Duals
Whispers
Resonant Ps
Thong Guitar
J Saww Pads
Saw Hydrattics
Gritty Laad
Cracking Dynas
Super Moog
Resonant Saw Pad
Rezzes
Porto Rezzo Saw
Padds (Wheel)
Metallic Sweeps
Saws Sweeps
Hydro SawBass
MetalliKeys
Filter Rezz
Attack Bass
Lush Poly Pads
Indian Moogs
Moog Sweeps
Soft Padds
Reson Toincs
Resonant Sawws
Space Padds



SYNTHS 3



OBx Mixx
Dyna S Hits
Gritty Stabs
Reson Leads
Super P Hits
Bigg Synns
Pop Rivers
Resonant OBx
Reverse Hits
Layer Leads
Super K Saw
Syn Key Pads
Pop Syn Vox
Reverse Saws
Whisper Voxxes
Ultimate Layers
OB ResoWaves
Metallic Keys
Dyna Layers
Lead Resons
Pluck Pads
Muted Dynas
Resonant Sweeps
Rich VocesPads
OBxs (Wheel)
Resonant Padds
Dyna Plucks
OB Lead
Slow DynaPads
Vox Mutes
Metallic OBx
Hydra OBs
Dyna Toincs
Resonant Vox
Brillo OBs
Resonant Ls
Resonant OBs
Keyy ResoWaves
Vox ResoWaves
Voxxes (Wheel)
Reverse Layers
Hydro Dyna Moogs
Dyna Plucks
Dance Split
Reson Voxxes
Stack Resos
Metal Resonants
Key Layers
OBx Crossfade
Vox W Padds
Pluck Syns
Resonant Dynas
Dyna ResoWaves
Layer Saws
Slow Vocals
Reverse Voxxes
Dynas (Wheel)
Muted Syns
River Stabs
Resonant Hits
Dyna Resos
Gritty Plucks
Metallic Vox
Dyna Lead
Indian OBs
Resonant Leads
Resonant Mutes
Reverse Rivers
Dance Split 2
Syn Keys (Wheel)
Voces Hard
Reverse Dynas
River Plucks
Lead Resos
Reson Dynas
Stab Stacks
Slow VocePads
Bigg Resonants
Power Grit Bass
Porto Leads
Resonant Dyns
Bigg ResoWaves
Stabs (Wheel)
Dance Split 3
Saw Layers
Pluck Rivers
P Dynas
Reverse Pads
Mixx Resos
Layer Dynas
Stab ResoWaves
Super P Moog
Rivers (Wheel)
Resonant Mixx
Slow Vox Pads
Metallic Syns
Sweeps Pads
Soft Voxxes
Dyna Layers
Whisper Keys



SYNTHS 4



JP Saws
OB Large Pad
Unis Stab
Swell Synth
M String Hits
OB Brass Hits
Dyna M Keys
Dyn OB Brass
Moog Pan Stab
Dyno Stack
JP Toincs
Unis Moogs
Biggest Pads
Reso Dynos
JP Saws (Wheel)
Unis Resons
Jupiter Pads
Pluck Keys
Sawws Reso
Dyna Plucks
LargePads (Wheel)
Reson Hits
Saws Crossfade
Crispy Pads
Brass Mixx
Swells (Wheel)
P Waves
Metallic Saws
Slow Mixx
Indian Saws
Resonant Sweeps
Swells Mixx
Porto Rezzo
Slow L Pads
Jupiter Saws
Resonant Brass
Rich VocesPads
Dyn OB (Wheel)
Power JP Bass
Resonant Sweeps
Crispy Brass
JP ResoWaves
Dance Split
Reverse Saws
Hydra Swells
Dyna Layers
OB Moog
Pluck Pads
OB Swells
Resonant Sawws
Cutting Swells
Long Sweeps
String Layers
Stacks (Wheel)
Resonant OBs
Dyno Lead
Dyno Mutes
Keyys Mixx
Stab Wires
Rough Leads
Brass Plucks
Saww Layers
Slow Stacks
Crispy Swells
Br Saw Plucks
Slow Swells
Layer Keys
Dyn Keys (Wheel)
Sweeps Pads
Metallic Pads
Long Strings
Layer Voxxes
Resonant Pads
Brass Layers
Voxx Duals
Whisper Pads
Resonant Swells
Keyy Stabs
J Saww Pads
Stack Hydrattics
Gritty LEad
Long Stacks
Super Moog
Resonant Stabs
Rez Dynas
Porto Rezzo Saw
Unis (Wheel)
Metallic Swells
Saws Stacks
Hydro SawBass
MetalliKeys
Filter Rezz
Attack Bass
Lush OB Pads
Indian Moogs
Key Jupiters
Soft Padds
Padd Toincs
Resonant Sweeps
Space Padds



SYNTHS 5



Bright Saws
JX Saws
Rich Stacks
Syn Stacks
Super P Keys
Big Padds Short
Synth Brass
Fat Synth
Sawws JX
Fat Sweeps Mix
Fat Sweeps
Dyna Layers
Bigg Padds
Reso Padds
Brash Fats
Dydra Fats
Long Fat Pads
Reverse Saws
Slow Reso JXs
Resonant Pads
Lush Stack Pads
Super Moog Saw
Metallic Saws
Indian Fats
Sawws (Wheel)
Moog Sweeps
Resonant Syn Brass
Syn Toincs
Slow JXs
JX Dreams
Crunching Lead
Bright Resos
Fat Moogs
JX Sweeps Mixx
Slow Reso Padds
Pluck JXs
Long Pads
Lush Big Pads
Whisper Brass
Slow Reso Fats
Attack JX Bass
Gritty Plucks
Fat Crunch Lead
Slow Syn Pads
Metallic JXs
Layer Padds
JX Saw Sweeps
Saws Pulse
Hydra Stacks
Syn Moogs
JX Sawws (Wheel)
Brash Stacks
Stack Dreams
Mutate Syns
Reso Stacks
Reso P Pads
Padds (Wheel)
Fat Resons
Pluck Syns
Brillo Sawws
Sawws Mixx
Sawws Rezzo
Slow P Pads
Metallic Fats
Fat Sawws (Wheel)
Sawws Voces
JX Reso Mutes
Power JX Lead
Dance Split
Bright Sweeps
Brass Resons
Hydra Padds
Pluck Padds
Dyna Layers 2
Reso Fats
Padd Dreams
Stack Resons
Gritty Pads
Reso Saws
Syn Brass (Wheel)
Brash Padds
Metallic Brass
Grit Saws Rezzo
Dance Split 2
Slow Mixx
Pana Mixx
Brass Mutes
JX Pulses
Syn Layers
Stacks (Wheel)
Reson Mutes
Slow Reso Stacks
Brass Reso Mutes
Padd Resons
Metallic Pads
Reso JXs
Stack Sweeps
Super Moog Fats
Indian Brass
Space Pads



ACOUSTICS



Acoustic Piano 1
Piano Strings
Piano Strings Long
Rich Strings
String Stabs
Flute Pipes
Power Brass
Strat Guitar
Sib Acstc Guitar
Acstc Guitar 1
Acstc Guitar 2
Big Electric Gtr



EPs & KEYS



EP 1
EP 2
EP 3
Glassy EPs
EP Pads
Nice Vibe
Nice Marim
Bell Pads
Mellow Softs
Mellow Keys
Hollow Keys
Pipe Keys



FILM 3-D 1



Cosmos
Aliascape
SuperSweeps
Hyper Flight



FILM 3-D 2



Surround Sound
Planet Voxxes
Slow Voxes
Teleport
Cosmo Clicks



PADS 1



Synth Pad 1
Night Pads
Vocal Padds
Mallet Pads
Slow Pads
Brush Pads
Heaven Choir
Air Softs
EP Pads



PADS 2



Slow Heavens
Micro Night
Slow Micros
Heaven Aria
Heavenly Night
Moog P Pads
JP Padds
OB Large Pad
Super M String



PADS 3



Synth Pad 2
Strings Pad
Slow Pads
Slow Strings
Bottle Voxes
Jupiter Keys
Slow Jupiters
Lighter Bells
EP Glass Pads
Super Slow Pads



PADS 4



Breath Softs
Kalim Vox
Vox softs
Winter Nights
Soft Choir
Muted Syn Keys
Choir Pad



PADS 5



Bigg Padds
Super P Pads
Layer Padds
Axis Sweeps Long
Syn Key Pads
JP Vox Softs
Jupiter String



VOXES & CHIFFS



Synthy Voxes
JP Vox Softs
Breathy Chiffs
Pop Syn Vox



The samples and patches contained in
MORE SAMPLES are available only this CD-ROM,
and are not available on any disk set anywhere.

MORE SAMPLES



Swell Synth
Syn X Bass
Fat Synth
Synth Brass
Axis Sweeps
Axis Sweeps Long
Dyno Stack
Pianos Strings
Piano String Long
Square Rez Bass
Pulse Bass 2
Digi PulseBs
Digi Metal Bass
Mix F Bass
Pecon Pulse



MORE 1 & MORE 2

The sounds contained in these two folders are a
few of our favorite sounds and samples from our larger,
original Pro-Rec Ultimate CD CD-ROM, which features
over 2600 patches for the Kurzweil K2000!

ANALOGPRO11
ANALOGPRO12
ANALOGPRO21
ANALOGPRO22
ANALOGPRO31
ANALOGPRO32
JD-990 COLLECTION 1
JD-990 COLLECTION 2
PADS 1
PADS 2
FILMSCAPE 3-D 1


---

The Ultimate CD & Mega-Synth CD-ROM duo give you over
3,350 patches in all, every one in native K2000 format!
get the Ultimate CD and Mega-Synth for just $149!


---
Other CD-ROMs from Pro-Rec:
Ultimate CD
(K2000 & SampleCell)
Mega-Synth
(K2000 &
SampleCell
)
SynthSonic 1 (AKAI)
SynthSonic 2* (AKAI)
NEW! Now here!!


Ultimate CD
(AKAI)
---
Click on these boxes
for more info on our products:



Pro-Rec offers high quality sounds and
samples for almost every synth and sampler
to musicians all around the world!
And get your synths and other hardware from: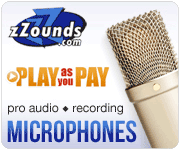 Our CD-ROMs and synth sounds
have been top rated in "Keyboard,"
"Electronic Musician," "Recording Magazine,"
"Korg Connection," "Triton Haven,"
"Trinity Haven," "Sound on Sound UK,"
"FutureMusic", and many more.

PO Box 633
Tiburon, CA 94920 U.S.A.

email us!: sounds@pro-rec.com
phone: No phone until iPhone! (Email us!) *we prefer email
fax: (801) 409-7534

©2006 Pro-Rec, Inc. All Rights Reserved.
The Best Synth Sounds for Musicians Around the World!
We've Been #1 in Synth Sounds in the World for Over 15 Years!
Be sure to web order, call, mail, or fax us with your order today!