Pro-Rec CD-ROMs for ASR-10:


Ultimate CD
SynthSonic
SynthSonic 2
SynthSonic 3
(ASR-10 format)
(AKAI)
*coming soon!! *coming soon!!

Specials:
Get the Ultimate CD with any SynthSonic for just $199*
Over 37 all-new drum kits and thousands of sounds. Save over $50!

Get any 2 SynthSonics for just $249!
Get 3 CD-ROMs (The Ultimate CD & 2 SynthSonics) for just $299!
Get all 3 SynthSonics for just $349!
Get all 4 CD-ROMs (The Ultimate CD & AKAI SynthSonic 1, 2 & 3, just $399!



---
Ultimate CD CD-ROM for ASR-10


The Pro-Rec ULTIMATE CD CD-ROM for ASR-10,
EPS16+ & and Compatibles:

We have a great CD-ROM for the ASR-10 called the Ultimate CD
CD-ROM, with over 1100 patches in all, 10 complete
dance drum kits, and our entire original sample library
for the ASR-10 & all compatible samplers and sample-synths.

Our ULTIMATE CD features over 1100 patches made from
professional samples from our top rated sounds for the
world's best modern synths... including tons of dance synths,
hits, leads, pads, basses, acoustics, vox & chiffs, organs, drums,
horns & winds, & tons of sounds from every category.

Tons of samples from our 5-star, top rated sounds for the
SY85, D-70, D-50, 01/W, M1, Wavestation, JV-80, VINTAGE
KEYS and more. ...And many of these libraries sampled have
been given 4 and 5 star reviews in the top magazines!

It's many, many synths all in one!
One of the greatest synth collections available!


Specials:
Get the Ultimate CD with any SynthSonic for just $199*
Over 37 all-new drum kits and thousands of sounds. Save over $50!

Get any 2 SynthSonics for just $249!
Get 3 CD-ROMs (The Ultimate CD & 2 SynthSonics) for just $299!
Get all 3 SynthSonics for just $349!
Get all 4 CD-ROMs (The Ultimate CD & AKAI SynthSonic 1, 2 & 3, just $399!


Ultimate CD: $99

(ASR-10 Native)

SynthSonic 1: $149

(AKAI)

SynthSonic 2: $149

(AKAI)

SynthSonic 3: $149

(AKAI)

Get the Ultimate CD and any SynthSonic CD-ROM for just $199!
Get any two SynthSonics for just $249!
Get all 3 SynthSonics for just $349!
Get all 4 CD-ROMs for just $399!
And incredible collection of top quality synth sounds!
---
Some Quick Recent Reviews from
Customers Who Bought our CD-ROMs:

---

Both SynthSonic 2 and Ultimate CD are excellent and cover a lot of ground!
I'm really excited to start working with them. I'm also very impressed with the
speed at which my order was processed and shipped.
In general, both CD's surpassed my expectations!!!
I'm looking forward to seeing what you
will be releasing in the future.
Thanks, Randy


---

Hello. I previously had your Ultimate and Mega-Synth CDs for
the K2000 and they were exceptional. I look forward to receiving
the Ultimate CD, and Synthsonic 1&2 all for just $299.
I recommend your products to everyone.

Best wishes. PH Ð Customer


---

I have several of the Pro-Rec
CD-ROMs........which are great.

David


---

I own a couple of your CD-ROMs for the K2500, good stuff!

Tom


---
Both SynthSonic 2 and Ultimate CD are excellent and cover a lot of ground!
I'm really excited to start working with them. I'm also very impressed
with the speed at which my order was processed and shipped.
In general, both CD's surpassed my expectations!!!
I'm looking forward to seeing what you will be releasing in the future.

Thanks, Randy


---
---


Keyboard's Top Review!:

ULTIMATE CD CD-ROM TOP COMMENTS:
"Pro-Rec's Ultimate CD has a wealth of wonderful samples
taken from synths, specifically from Pro-Rec's existing patch
library for instruments like the Roland D-50 and JV-80 and
the Korg 01/W and Wavestation. ...Most of the usual food
groups - basses, guitars, electric pianos, strings, pads - are
well represented." "The basses on the CD are big and solid,"
"the synth banks feature some very attractive sounds,"
"the drums...their terrific." "Many of these sounds would
fit right into a pop arrangement..." "There's enough
material here to keep a synthaholic celebrating for weeks!"
Sound Quality: 4 Stars!




---


PARTITION A
DRUM KITS



90's House Kit 1
90's House Kit 2
90's House Kit 3
808 Dance
909 Dance
Electronic Dance 1
Electronic Dance 2
Electronic Dance 3
Super Rap Kit 1
Super Rap Kit 2



MORE DRUMS 1



Syn CowBell
Bamboo Block
Q Forward
Q Reverse
Orch Hit 1
Orch Hit 2
Dance Conga
Analog CowBell
DJ Scratch
Super Q
Digi Wild
Asia Percs
Orch Hits
Alternate Tone
Scitex
Super Zap 1
Super Sine
Poly Kalim
Super Block
Super Syn Tom
Super Syn Clav
Super Log
Bliock Claves
Super Orch Hit
Quadra Zap 3
Super Zap 2
Electric Hit
Waterphone
Multi Tabla
Power J Kong



MORE DRUMS 2



Power J Hits
Asia J Pluck
Super Kong J
AquaPulse Hit



PARTITION B
SYNTHS 1



Hydra Poly
Hydromatics
Helisynth
Helio Syn
Hydratik
Panatones
Brush Synth
Super Hits
Analog Syn
Syn Pluck
Brash Keys
Square Poly
Wire Keys
Dynasynth
Helitones
Helio Pulse
Syn Keys
Pad Synth 1
Digi Tones
Elastics
Reso Syn
Saww Keys
Resologs
Pan Toins
DigitalKeys1
Triple Syn
Simple Poly
Digit Plugs
Distort Lead
Dynasine
Panalogs



SYNTHS 2



Wonders
Analog Conga
Ana S Synth
Synth Brass
Hydross
Pulse Keys
Synth Toinc
MalleKeys
Pad Synth 3
Pad Synth 2
DigitalKeys 2
DigitalKeys 3
Harpsiwave
Pulse Synth
Band Keys
Peli Pans
Panasweeps
Synth Strings
Dynamic Synth
P Sweepers
Padd Softs
Bell Synths



SYNTHS 3



Panapoly
Hydra Hits
Poly S Keys
Panalucks
Dyna Pans
Panabrights
Pleni Plucks
Matrix Pans
Marim Synths
Keyy Brights
Brash Synths
DynamicSynth
P Sweepers
Square Pulse
Gritty Brass
Padd Synths
Arp Strings
Fuzzy Saw
Synth Pulse
Synth Sines
Simple Pluck
Saw Buzz 1
Digi Sound 1



SYNTHS 4



Dyno Synths
Poly Dances
Ultimate Syn
Panaplucks
Hydra Saws
Layer Synths
Stab Synths
Sine Harp
Dyna Waves
DynaSynths
Synth String
Synth Saw 1
Pan Synths
Poly Stacks
Reson Pluck
Synth Clave
Thinking Pad
Syn Plucks
DynaSynths 2
DynaSynths 3
Pulsars
Saww Pulse
Synth Saw 2
Saww Buzz 2
Simple Square
Brush OBx
Sync Lead
M Lead
Crystalline
Saww Chiff



SYNTHS 5



Dyna Stabs
Poly Pads
Wonder Pads
Synth String 2
Hydro Keys
Brush Synth
Asiatic Pads
Saww Pads
Digi Sound 2
Digi Sawws
Nature Chiff
OB Poly
Poly Plucks
Bigg Lead
Fast Saws
Porta OBx
BrilliWires
Analog Waah
Analog Keys
Moog Pads
Wires Mixx
Dance Keys
Crystal Saw
Moog Plucks
Rock Guitar
Analog Mixx
Hydra Synth
OBx Rises
Simple Square
Brush Saww
DynaWaves



SYNTHS 6



BrilliSaw
Dynamic Poly
Super V String
Waverrs
Poly Brights
Resonant Waah
Double Sawws
Grand Lead
DynaStrings
Rich OBx Saws
Brush Synths
Moog Hollow
Sawws Mixx
Reverse Saw
Dyna Waves
Strings Mixx
OBx Mixx
Crunch Syn
Moog Pads 2
Poly Moogs
Rough Poly
Indian Sawws
Filter OBx
Muted Keys
Micro Pulse
Crystal Keys
Rush Sweeps
Keyys Mixx
Sequentials
Hydra PWM
Polytron



SYNTHS 7



Super Dance
Hyper Poly
Analog Reso
Simple Saw
Poly Square
Power Pad
Wave Pulse
Super Sine
Alia Waves
Simple Analog
Super Strings
Panabright
Perc Synth
Simple PWM
Helio Synth
Super Yo
Grungy Keys
Super Poly
Grunge Lead
Stab Analog
Digi Keys 1
Pop J Synth
Synth Attack
Poly J Synth



SYNTHS 8



Hydra Poly
Pana Pluck
Hydra Stab
Micro Synth
Panabright
Reso J Synth
Jptr J Poly
Jptr Strings
Panalog
Breath J Synth
Super J Pluck
Rich J Pads
Jptr J Pad
Reso J Poly
Syn J Bright
Bright J Synth
PanaDance J
Dance J Synth
Panarich Pad
Pop J Jupiter
Reso J Lead
JV Reso Pad
World Synth
Hydro J Keys
Megasound
Silo J Poly
Xana J Pluck
Syn J Plucks
Pop J Plucks
Super J Bright



SYNTHS 9



Helio Reso
Hydrattack J
Paleo J Keys
Quadra J Poly
Ultimate Pop
Power J Kong
JV SynBright
Bells J Synth
Dynamic Wave
JV Pad Keys
Pop J Keys
Panaplex J
Koto Keys
Perfect Pop
Saww Hits
Wire Keys
Simple Saw



SYNTHS 10



Panapoly
Panalogs
Pro Hydra
Panabright
Pulsealog
Malleolog
Ana Trilog
Paseo Syn
Bright Synth



PARTITION C
BASSES 1



Syn 2 Bass
U Dance Bass 1
Multi S Bass
P Syn Bass
Syn 1 Bass
Low D Bass
Pan Bass
Syn 4 Bass
Syn 5 Bass
Syn 6 Bass
U Dance Bass 2
U Dance Bass 3
U Dance Bass 4
Syn 8 Bass
Aqua Pulse
Pulse Picks
Lead Bass
Pulse Bass
Digi Bass
Pick Bass 1
Pick Bass 2
Mute Bass 1
Mute Bass 2
Digi V Bass
Beefy Bass
Jump Bass
Digi Bass 2
Pick Bass 3
Syn 9 Bass
Ac Brush Bass
Ac Pick Bass 1



BASSES 2



Ac PickBass 2
E Guitar Bass 1
E Guitar Bass 2
Elec G Comp
Clav 1
Clav 2
PanaBass
Syn LowBass
P SynBass
PanaDance Bass
Pulse LowBass
Stabber Bass
ResoDance Bass
D Log Bass
Mute S Bass
E Syn Bass
Guitar Bass
Hard Bass
Mallet Bass
Ana SynBass
A SynBass
Synth Bass
Low Dance Bass
Dbl Pick Bass
Punch Bass
Strat Bass
Mute Bass
Square Pulse
Ana ResoBass
Syn G Bass
Syn Q Bass



BASSES 3



L Syn Bass
F Punch Bass
Raw S Bass
D Saw Bass
Plinck Bass
Dual Bass
Simple Clav
Syn S Bass
DynaSynths
Dance Bass
Synth Bass 1
Synth Bass 2
Synth Bass 3
Pulse Bass
Light Bass
Big Syn Bass
F Bass
Slap Bass 1
Slap Bass 2
Synth Bass 5
Reson Bass
Cutter Bass
Metal M Bass
Pick Bass
Muffle Bass
Poly Bass
Cutters
DyanSyn Bass
Pan Bass
ElectraBass
Fretless Bass



BASSES 4



Poly P Bass
MetalliBass
Slap Bass 3
Slap Bass 4
Acstc Bass
Buzz Bass
ClaviBass
Sync Bass
Pan Bass
Syn MeltBass
Bigg Bass
VocoBass
Synth Bass
Syn Bass 1
Growl Bass
Square Bass
P Moog Bass
Elec Bass 3
Sync Lead
F Moog Bass
Reverse Bass
M Lead
Dance Squares
Pulse X Bass
Polytron
Piano Bass
Bass Slap 1
Wave Pulse
Rush Sweeps



BASSES 5



01 SynBass
AcidiBass
Elec Guitar
SynBass 3
Super Mutes
Harpsiwave
Super Clav
Hydra Bass
01 Poly Bass
Super Dance Bass
Panabola
OrcaBass
Invert Bass
Moog Bass
Supertech Bass
Under Bass
Pulse Bass
Poly Bass
SynBass 2
Simme Pulse
Grunge Lead
Micro Taps 2
Elec Bass 2
Bass Slap
Spr Tech Bass 2
Tom Bass
Pulse Wave 1
Clavitron
Synth Attack
Poly J SynBass
Pulse J Bass



BASSES 6



Vocal Bass
Pluck J Bass
Aqua J Pulse
Helio Reso
Mega R Syn
Hydrattack J
Super J Bass
Alternate Bass
PanaBass J
Brush J Bass
Paleo J Lead
JV PanaLead
Padra Sync
Play Organ
Metal J Keys
Aqua PulseBass
Heavy J Lead
Crazy Chorus
Syn J LowBass
JV SynBass
Helio Log Bass
Paleo Bass
PWM J PlsBass
Punchy Lead
Poly Bass 1
Super Picks
Poly Bass 2
Super Clav
PulseBass 2
DigiBass 1
Vocal Bass 1



BASSES 7



DigiBass 2
PanaDigits
Pulse Bass 1
Helio Tones
Ac Bass 1
Wave Pulse
Ac Guitar 1
El Guitar 2
Syn 01 Bass 1
F Bass
Super Square
Pulse 25
Pana Bass 1
Digi Tri
Pong Pluck
P Bass
E Bass
Digi W Bass
Metal Bass
Dance Waves
Popps Split
VelociKeys
Voxx Mixx
Phase Metals
Pop W Hits
Pulse W Bass
Hammer Bass
MetalliPop Bass
Helio H Bass
Syn W Bass
Ana Syn Bass



BASSES 8



Digital Wire
MalleBass
Syn M Bass 2
Ac Guitar 2
Super Waves
Under Keys
M1 DigiBass 1
M1 DigiBass 2
Pulsators
Digi Voice
Aquatron
Dyna Picks
Pulse 10
Super Saw
Ana Bass
Round Basses
Chorused Pulse
Synth Basses
Multi Doos
Synth Waves
Dance W Square
Pana W Dance
Dance W Bass
Pulse W Bass
Panates
Peli Toincs
Dance W Mixx
Super Phase Bs
Panalites
Panatones
PanaWaves



SYNTHS 11



P Brights
Pad Synth
Panabright S
Synth Mallet
Ultimate Syn
Super Waves
Hydra Wires
M1 DigiPiano
Heliotron
Panapads
Ultra Poly
PanaPoly Saw
Pulsators
Phase Waves
Pick Analog
MalleSynth
Panamax
Super Saw
Pulse 10
Chorused Pulse
Round Basses
Phaser Poly
Synth Basses
Multi Doos
Digi Key 1
Wavetron
Hydratic PWM
Synth W Hits
Dyna W Keys
Sticky Waves
PanaPads W



SYNTHS 12



Dyna W Syns
Perc Strings
Elastipops
PWM Mixx
VelociDance
Dance Voces
Rich Aquatics
Popps Split
Glassy Pads
Super Chiffs
Pan Synth W
Hydra Synth
Dyna SynKeys
Pop W Hits
Kalim Bright
Super W Keys
MetaliPop Bs
Mini Lead
PanaSyn Hit
Key W Pads
Phase Dance
Kalim Pads
AliaBass
Quadra Pulse
Breath W Syn
MetalliReso Bs
PWM Waves
RunningString
Synth W Mixx
Transport Pad
Quadra String



SYNTHS 13



Dyna Chiffs
Synth Pops
MetalliChiffs
ElastiSyn
Metalli Pops
Mutes Pads W
Wire Lights
Synth Attack
Phase W Hits
PWM Mixx W
PWM Hits W
Phase W Dances
Pop Reverses
Poly Wire Bass
MegaSyn Bass



SYNTHS 14



Low SynBass
PanaSequence
Wonder W Pad



PARTITION D
PADS 1



Eli Pads
Panasweeps
Synth Strings
Padd Softs
Synth String
Light Pads
Waah Pads
Moog Pads
Analog Waah
Resonant Waah
Rich J Strings
Jptr Strings
Bell Pads
Hydro Pad
Pick Analog
PanaPads W
Phase Dance
Kalim Pads
Running String
Mutes Pads W
Marim Plexus
Phase W Pads



PADS 2



Balapads
Ultrapads
Thinking Pad
Marim Pads
Asiatic Pads
Nature Chiff
EP Pads
Moog Pads 2
Rich J Pads
Jupiter J Pad
Panarich Pad
Marim J Wave
Perc Strings
Rich Aquatics
Glassy Pads
Phase Dances
Wonder W Pad



PIANOS 1



Ac Piano 1
Ac Piano 4
Bright Acoustic
Ac Piano 2
Ac Piano 5
Ac Piano 3
Ac Piano 6
Brush Piano
Ac Light
Super 85 Piano
Analog Piano
Jupiter Piano
Pop Piano
Grand Piano 3
Power Piano
Grand Light Pad
Piano Rich Strings
Piano Strings
Soft Grand
Vocal Piano
Wire Piano
Acoustic Piano 1
Acoustic Piano 2
Poly V Piano
Poly Piano
Voice J Piano



PIANOS 2



Acoustic Piano 3
CP Piano
Pop J Piano
Dance J Piano
Grand J String
Pana Grand
Super Piano
Synth M Piano
Super Piano 2
Synth W Piano
Pop W Piano
Vox Piano
Piano W String



EPs & KEYS 1



Digi V Keys
Night Sine
Synthy EP
Simple EP
Glock Bells
Brush Bells
Synthy EPs
Bell Aahs
Simple Vibes
Simple Harp
Simple Rhodes
PanaBells
Kalim Vocal
VocoMallet
Pop Lights
MV Softs
Digi Key 3
Digi Key 4
Digi EP 2



EPs & KEYS 2



Super EP 1
Bell Softs
Glass Piano
Choral Light
Simple EP
Simple EP 2
Digi Sine
Night Vibes
Synth EP
Fantasy Bell
Bells Sine
Simple Vibe
EP Pads
Ghost Keys
Piano EP 2
Micro Taps 1
Panavibe
EP Dreams
Super Yo
Pop J Jupiter
Wonderlight
Paleo Lights
Soft Lights
Ana Trilog
Bottle Hits
Glock Bells
Pop P Hits



EPs & KEYS 3



Covers
Vibe Softs
Hollows
Piano EP
Padd Voxx
Super EP 2
Ether Hits
Poly EP
Bright EPs
Bells Light
Chorel Keys
Bell Pads
Bells J hit
Vibra Voice
PanaBells J
Glass Mallet
Simple Vibe
EP 1
01 EP 2
Hydra Mallet
M1 Pops
Doo Voice
Digi Sine
MalleClicks
Digi EP 1
Digi EP 2
Digi Key 2
PanaCovers
Glass Flutes



EPs & KEYS 4



Pop Brush
Trem Percs
Synth Mallet
Karima Bell
Karim Strings
Super Clicks
Synth W Pops
Panalites
Pop W Keys
Kalimba Pops
Flute Chiffs
Pulse Voxx



PARTITION E
VOX & CHIFFS 1



Itosis
Choir 1
Choir 2
Choir 3
Syn Vox 1
Syn Vox 2
Syn Vox 3
Pulse Chorus
Choral Aahs
Itoh Waves
Choral Oohs
Brush Chiffs
Breath Chiffs
Water Chiffs
Padralight
Fanta Bottle



VOX & CHIFFS 2



Bells Heaven
Super Calliope
Pluck Aahs
BalaChiffs
Pan Choir
Calliope
Voxx Mixx
Chiff Aahs
Whispers
Super Lub
Super Aahs
Vibra Voice
Caliolight
Vocal J Perc
Vocal J Bright
Vocal Symphs
Breath Bottle
Score Hits
Kalim Vocal
Pluck W Vox
Vox Warblers
Vox W Keys



VOX & CHIFFS 3



Synth Vox 1
Wonder Chiff
Chiff Mixx
Marim Pipes
Marim Voxx
Synth Vox 2
Synth Chiffs
Super Aahs
Pleni Aahs
Dyna Aahs
Marim Choral
Wonder Voice
Pan Choir
Soft Voice
Soft Choral
Vocal Bright
Xana J Pluck
Flutte Night
Fast Plucks
Vocals
Pop Voice
Bottle Blow
Doo Voice
Voco Voxx
Light Choir
M1 Choir
MalleChoir
VocalFlex
PanaChiffs
Voxx Mixx
VocoPluck



ACOUSTIC STRINGS



Ac Strings 1
Ac Strings 2
Ac Strings 3
Ac Strings 4
Pizzicato 1
Staccato 1
Staccato 2
Ac String 1
Pizzicato
Ac String 2
Acstc String
Ensemble String
Strings Mixx
Pizz Strings
Feather Vox
Ensemble String 1
Ensemble String 2



FLUTES



Shaku Flute
Panaflutes
Panner Flute
Simple Flute
Oca Pipes
Far Flutes
Flute Chiffs
Panner Flute 4
Shaku Flute 2
Flute Pipe
Bottle Flute
Pana J Flute
PanaFlute M



GUITARS



Guitar Keys
Nylon Guitar
Steel Guitar
Elec Guitar 1
Grunge Guitar
Acstc Guitar
Elec Guitar 2
Guitar 1
Pick Guitar
Super Mutes
Waah Guitar
Guitar Light
Dist Guitar
Spr J Electric
Ac Guitar 1
El Guitar 1
Ac Guitar 2



SFX & FILM



Pitchers
Alternate Tone
Waverrs
Pleni Aahs
Aah Repeats
Sequentials
Hyper Clicks
Hydra Mallet
Wonders
Hyper Lore
Flutters
Electric Hit
Alia Waves
Flute Effect
Hyper Trons
Hyper Toots
Super Syn Clav
Malle Clicks
Quadra Pulse
Trem Percs
Computone
Super Clicks
Quadra String
Aliabass
Synth Attack



HORNS & SAXES



Simple Tromb
Bari Sax
Alto Sax
Soprano Sax
Clari Wave
Simple Trump
Mute Trump
Multi D Horns
D Sax 1
Trombone 1
D Trump
Super Brass
Trombone 2
Trump Combo
D Sax 2
D Sax 3
Simple Horns
Super Trump
Multi J Horn
MultiBrass 1
M1 Brass 1
T Sax
S Sax
MultiBrass 2
M1 Trumpet
Clarisound
M1 Flugel
M1 T Sax
Tenor Sax 1
Tenor Sax 2
M1 Reed



MARIMS & PERC 1



Kalimba
Super Marim
Simple Marim 2
Simple Vibe
Simple Marim
Pluck Picks
Block Picks
Perc Pads
Balaphones
Soft Kalimba
Marims
Poly Kalim
Poly J Percs
Asia Xylo



MARIMS & PERC 2



Marim Pipes
Super Marim
Marim J Wave
Xylo Waves
Super Picks
Super Kalim
Pop Brush
Hydra Mallet
Simple Block
Penna Percs
Pop Percs 1
Pop Percs 2



ORGANS 1



B3 Perc
B3 Wave 1
B3 Wave 2
B3 Wave 3
B3 Wave 4
B3 Wave 5
B3 Wave 6
B3 Wave 7
B3 Wave 8
B3 Wave 9
B3 Wave 10
Full B3 Fast
Full B3 Slow
Hammond B3 1
Hammond B3 2
Wurli Organ
Simple Organ
Perc Organ
Perc Organ 2
Low Organ
High Organ
Elec Organ 1
Elec Organ 2
B3 Waves
Elec Organ 3
Elec Organ 4
Rotary Organ
Organ Perc
Digi Organ 1
Digi Organ 2



ORGANS 2



B3 Organ
B Organ 2
Organ Perc 2
Digi Organ 1
Magic Organ
B Organ 1
Brush Organ
Play Organ
JV Tri Organ
Dance Organ
Organ Wave 2
Organ Wave 1
Magical Organ




The rest of these partitions and volumes are the same
sounds listed before, organized by the synth they
originated from.

The following titles are provided for your convenience:

M1 VOLUME 3
M1 VOLUME 4
M1 VOLUME 5
WS VOLUME 1
WS VOLUME 2
WS VOLUME 3
WS VOLUME 4
WS VOLUME 5

PARTITION G
SY85 VOLUME 1
SY85 VOLUME 2
SY85 VOLUME 3
SY85 VOLUME 4
SY85 VOLUME 5
D-50 VOLUME 1
D-50 VOLUME 2
D-50 VOLUME 3
D-70 VOLUME 1
D-70 VOLUME 2
D-70 VOLUME 3

PARTITION H
D-70 VOLUME 4
D-70 VOLUME 5
VINTAGE KEYS 1
VINTAGE KEYS 2
VINTAGE KEYS 3
VINTAGE KEYS 4
01/W VOLUME 1
01/W VOLUME 2
01/W VOLUME 3
01/W VOLUME 4
01/W VOLUME 5

PARTITION I
JV-80 VOLUME 1
JV-80 VOLUME 2
JV-80 VOLUME 3
JV-80 VOLUME 4
JV-80 VOLUME 5
M1 VOLUME 1
M1 VOLUME 2


---


Also be sure to take advantage of our special,
special: get this CD-ROM with SynthSonic (AKAI) for just $199!


---
Other CD-ROMs from Pro-Rec:
SynthSonic 1 (AKAI)
SynthSonic 2* (AKAI)
NEW! Now here!!


Ultimate CD
(AKAI)
Ultimate CD
(K2000 & SampleCell)
Mega-Synth
(K2000 &
SampleCell
)
---
Click on these boxes
for more info on our products:



Pro-Rec offers high quality sounds and
samples for almost every synth and sampler
to musicians all around the world!
And get your synths and other hardware from: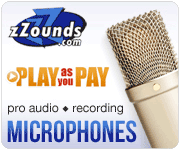 Our CD-ROMs and synth sounds
have been top rated in "Keyboard,"
"Electronic Musician," "Recording Magazine,"
"Korg Connection," "Triton Haven,"
"Trinity Haven," "Sound on Sound UK,"
"FutureMusic", and many more.

PO Box 633
Tiburon, CA 94920 U.S.A.

email us!: sounds@pro-rec.com
phone: No phone until iPhone! (Email us!) *we prefer email
fax: (801) 409-7534

©2006 Pro-Rec, Inc. All Rights Reserved.
The Best Synth Sounds for Musicians Around the World!
We've Been #1 in Synth Sounds in the World for Over 15 Years!
Be sure to web order, call, mail, or fax us with your order today!